2022 NISSAN ALTIMA $259 Lease - BROOKLYN, NY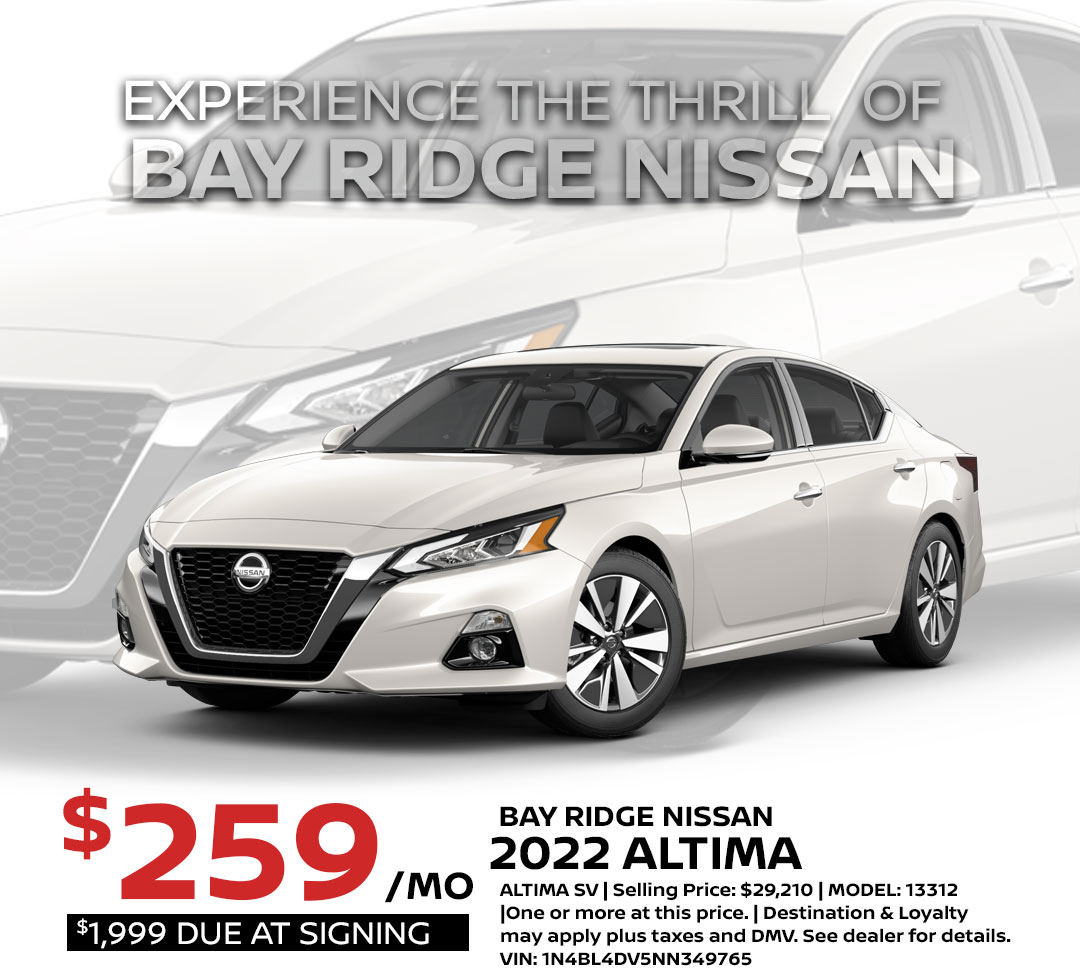 You've found the Nissan that's right for you. Now, Take on the predictable with a look that's aggressive and strong. The 2021 Nissan Altima is here at Bay Ridge Nissan come test drive today. It's time your ridge kept up with your expectations.
VC-Turbo Engine 248/ 236 hp
VC-Turbo Engine MPG City/ Highway 25/34
Apple Carplay
8-Way Power Adjustable Driver's Seat
Automatic Emergency Braking
 Tire Pressure Monitoring System (TPMS) with Easy-Fill Tire Alert*
 *ask dealer
We invite all of our customers from Queens, Staten Island, New York City and the Bronx to explore all of their many options with the personable and professional staff by giving us a call at 888-465-9713 or stopping by the showroom.